Good relationships pay off
Content co-workers and less conflicts lead to better communication and more efficient processes, which in turn leads to increased profit. Human Challenge specializes on leadership, group-development, and communication. We provide you with concrete tools and strategies to solve conflicts. We help parties listen to and understand each other. Simply put/ In short; we build efficient companies through people.
Coaching and management
How can you motivate, manage conflicts and create high efficiency? All personal development is based on leadership, whether it's about taking command of yourself or others. Human Challenge educates you who want to take the command of yourself as managers as well as you who want to create committed and
responsible employees and independent teams.
Group development and process management
Although research shows that well-developed groups are more productive and efficient, the importance of good relationships within an organization is often underestimated. Human Challenge helps you create both emotional and financial gains by identifying specifically your own strengths and challenges and by
setting up concrete goals and action plans for further development.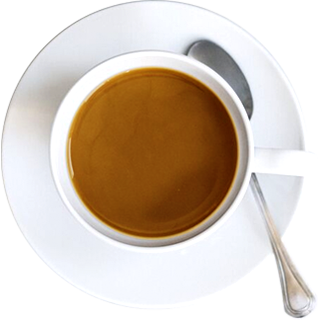 Partnering and cooperation
Partnering is a structured form of cooperation in the construction industry, where the builder, consultants, contractors and other key actors jointly solve a building task. The strategy is based on a trustworthy collaboration, where everyone plays with open cards and where everyone's professional skills complement each other through all stages of the construction process.
The fundamental idea that the builder early collects the required skills to make the project reality- the formation of the team. We avoid the traditional relay race where different actors are in the building process for a limited time. Partnering utilizes everyone's competence and everyone is together from scratch to finish project. 
About Mikael Larsson, founder of Human challenge
Mikael Larsson stands with one leg deeply rooted in business world and the other as deep in the academic world. Mikael Larsson is a qualified psychosenthetic therapist and he has been studying Psychology, Behavioral Sciences and Sociology since 1993. Michael's business background began in the service and travel industry, where he started of as a tour guide and eventually became the manager. He has worked with coaching and training managers in companies and organizations since 1997, partly through a close cooperation with the M Group and IHM Business School. In addition, he is a highly appreciated and frequent lecturer. Mikael believes that some of his most important experiences are those he has received as a social worker at Maria Ungdom (rehabilitation center for drug addicts), the team spirit from the years as a football player, from being a husband and a father and the close contact with many different cultures since he has had the whole world his workplace for many years.

Mikael Larsson
CEO and licensed Psychosynthesis Therapist
What does our clients say about us
"Very good program that I am very pleased with. I appreciated the set-up of going 2 days a month, which gave us time to work with the sections at home and at work."
"I think it's a great course that mixes theory and practice in a very good way. In addition, as a leader, you created a friendly and open climate, it is in the meeting with other people we learn the best. I also liked that involved us as a participants in the set-up of the course!
"I would like to thank you once again for a great day together at Hesselby Castle. It was very appreciated and useful. Many of the employees have referred to the teaching styles and non-violent communication after the workshop, so what you brought to the table really stuck."